---
---
The Delta BreezFresh FRS200 combined with the optional MERV13 filter, delivers fresh filtered air to a home's occupants. When combined with a Delta Breez exhaust fan removing dirty stale air, together they create a perfectly balanced ventilation system and a healthier indoor environment.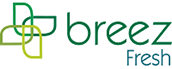 The Delta BreezFresh FRS200 is a fresh air supply fan rated for 30 to 200 CFM, which offers quiet energy efficient operation. It is not just ENERGY STAR rated, it exceeds Energy Star Most Efficient requirements by over 20%. Energy Star Most Efficient recognizes the top ENERGY STAR labeled products.

The FRS200 is also uniquely designed to meet three ventilation functions, Supply, Balanced, and Purification. When used as a Supply air fan combined with the optional MERV13 filter, the FRS200 removes outdoor pollutants from incoming air, reducing allergens, odors and disease spread. When combined with a DeltaBreez exhaust fan, the FRS200 creates a Balanced ventilation system, which reduces positive and negative pressures inside the home. As an air Purification system, the FRS200 with MERV13 filter remove pollutants such as dust and virus particles from indoor air, then delivers healthier purified air back into the home.
Part no. VDBFRS200.


Features:
Five mounting installation possibilities: ceiling hung, under ceiling, wall mounted, attic mounted, and flush to ceiling
Easy installation with bracket
ECM motor engineered to run continuously for a minimum 70,000 hours
Insulated housing reduces noise and condensation
UL/cUL listed
Removable permanently lubricated motor
Built-in soft start function to increase bearing life
Automatically powers OFF when impeller is locked abnormally